Welcome to the Wellington Junk Removal and Trash Haulers Team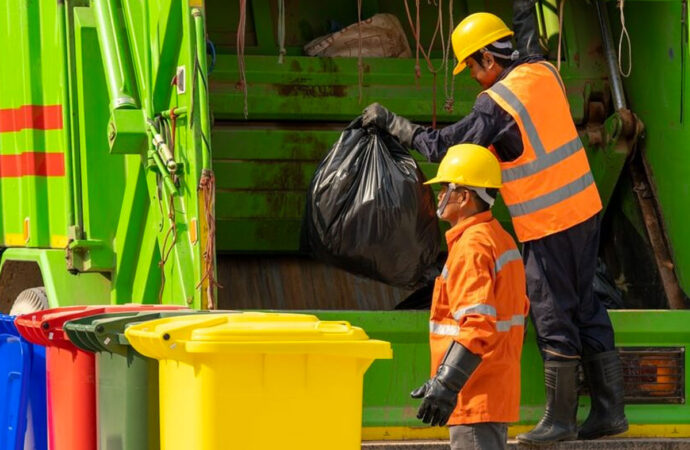 Our company Wellington Junk Removal and Trash Haulers is a top-rated company that can handle all your junk removal needs and works with you closely to help with cleanouts and remove anything that is being a nuisance at home. If you are unable to bear the hassle or have a remodeling or construction project that has left you with a lot of junk, we will help you remove it while also taking care of your usual or regular waste.
We know how difficult it can be to get rid of junk or items that are no longer in use or that you have decided to remove to make room for newer things.
It's not just about time and effort but also about how the junk is taken away and disposed of. Perhaps most removal companies around you only care about their clients and how they can bring in more business. We do things differently and focus on how we can make you happy and cover all your needs without you having to spend a fortune.
We are dedicated to decluttering your commercial or residential property using eco-friendly junk removal.
We will assign the right employees or experts to help you with the process, be it simple removal of general rubbish, or taking care of all junk. Most people in the area are looking to eliminate junk or debris that is of no value. We are not surprised by the number of unwanted items that are being thrown away every day. As a responsible company, we will make sure they are properly repurposed.
We are also eco-friendly because we find someone to take it and give it to them.
Our eco-friendliness does not end there. We will properly dispose of junk and other items.
You can trust Wellington Junk Removal and Trash Haulers for anything related to junk removal and cleanouts. We'll take care of all steps and make sure you don't have to do any heavy lifting.
It is easy to contact our team. We will respond promptly if you can call, text, or complete our contact form to choose your service.
We will then ask you for basic information or all of the details you need so that we can provide the best support and assign the right team to help with your junk removal needs.
What Are We Able to Do for You?
You may be concerned that junk removal doesn't include all junk, trash, dirt, and debris. We are happy to inform you that no matter what items or elements you have to get rid of, we will handle the entire process.
We also help both residential and commercial owners, and the only limitation we have when working with junk is not being able to pick up hazardous waste.
Take a look at the services we offer and select the ones that best suit your goals and needs so you can have our team working on all your junk and items without delay:
Get The Best Junk Removal Services in Wellington!
To get a free estimate on the service that best suits your needs, call our team or fill out our contact page. Please provide us with all relevant information, including your contact information, the service that you require, the type of property you have, and why you need our help.
You don't have to answer every question, but we appreciate your insight and will provide you with an estimate from there or after scheduling a visit to see the junk involved.
Here is a list of our services you can get at Wellington Junk Removal and Trash Haulers:
---
Wellington Junk Removal and Trash Haulers is the top company in West Palm Beach that offers the best residential and commercial junk removal services. Here's our additional services:
---