Best Structural Demolition Dumpster Services in Wellington, FL (USA)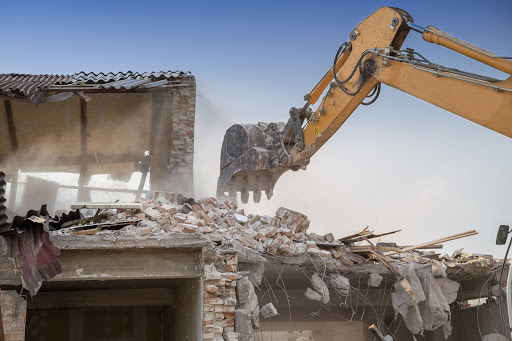 We have different structures at home. Whether they are indoor or outdoor structures, they all make differences in our lives. They complement our lives at home. These structures include decks, patios, pergolas, and cabinets. They are both used for decoration purposes while some are functional.
Both home and commercial properties can have structures. Even the main wall or roofing are some of the structures. The kids' playgrounds also have some structures that need care. However, if they are no longer needed, then they can be demolished. Many reasons contribute to this act, and we are going to mention just a few.
Why would you demolish structures on your property?
The first one is when you need to upgrade it. The current structure may be having some defects or drawbacks that push you towards getting the best one so that you can enjoy better. The second reason is when they have become very hazardous, especially if they are within the playgrounds. For the safety of your kids, you will be forced to demolish it.
The third and last reason that we are going to talk about here is to give space. Your yard may be congested already with many structures. To create space for new construction or any other project, you will have to first bring down some structures. There are other reasons not mentioned, but for whichever reason you have, know that there will be wastes waiting for you after the demolition.
Wellington Junk Removal and Trash Haulers
---
Our services are all you need to get rid of any wastes generated from structural demolition dumpster services. As a word of precaution, you should not take the demolition task by yourself for the many risks involved. For your safety and safety of all the occupants, get professionals with experience in doing it.
When you call a professional, you should already have rented a dumpster where the wastes will be collected. If you are planning to reuse some of the materials from the demolition operation, then you need to have two dumpsters. One will carry what you don't need or all the discarded wastes while the other one will carry what you can reuse later. For instance, wood from decks can be reused in an outdoor or indoor fireplace as a source of fuel.
Wellington Junk Removal and Trash Haulers offers you the best dumpsters at the best prices. Just reach us out through the addresses provided to place your order detailing the size of the dumpster that you need. This can range from 10-yard to 40-yard dumpster being the largest. Once your order is received, it will be acknowledged instantly and processed within half an hour. You will receive the needed dumpsters right at your doorstep.
When you are done with the demolition work and all the wastes loaded on the containers, our trucks will come to collect them except the one that has useful materials. That you can have as long as you want if you don't have a safer place to keep them.
Here is a list of our services you can get at Wellington Junk Removal and Trash Haulers:
---
Wellington Junk Removal and Trash Haulers is the top company in West Palm Beach that offers the best residential and commercial junk removal services. Here's our additional services:
---