Best 40 Cubic Yard Dumpster in Wellington, FL (USA)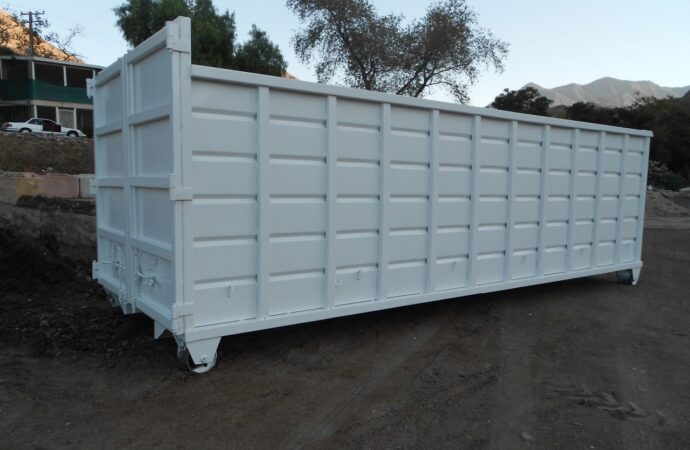 This is the largest dumpster that you will find out there. It is rare to see this as it is only common among companies that generate large volumes of wastes. However, it can still be used at home for collecting more wastes, especially when doing whole-house cleanout, yard cleaning, or collecting demolition wastes. It won't be very economical to rent a 40 Cubic Yard Dumpster for a small renovation or room remodeling works.
As already said, this is common in companies, large institutions, local markets, etc. where wastes are generated in large amounts. It measures 24 feet in length, 8 feet wide, and 8 feet in height. It can carry wastes up to a capacity of 16 pickup truck loads. This is not what you can think of putting in your yard just to carry your spring cleaning wastes or normal wastes that come from your households.
What are some of the common uses of 40 Cubic Yard Dumpster?
Ideal for new construction wastes, both residential and commercial

Commercial property cleanout

Handling wastes from demolition projects

Roof replacement for all types of projects

Community cleanup activities

Market cleaning, etc.
Renting a 40 Cubic Yard Dumpster
---
The cost of renting these containers vary from one company to the next. It can also vary from town to town depending on the municipal laws that govern the use of dumpster containers. Having said that, it becomes very difficult to state a specific price for renting a roll-off container. Also, we have to consider the renting period and the final weight of the loaded container if we are to haul it away. All these are unknown to us before you actually rent it out.
Renting a 40 Cubic Yard Dumpster from Wellington Junk Removal and Trash Haulers is the best step you will be taking to managing all your wastes. As a company or an individual that is generating such a large amount of wastes, you will have many restrictions when you have to take the wastes to the landfills. That is never a problem with us!
Contact us with the details needed to deliver the dumpster container right to your doorstep. For whatever reason that you have for using our dumpster containers, you should not worry about it provided that you are no going to place harmful wastes in it. And by harmful, we mean anything that can cause health problems to people who will be handling the wastes all the way to the landfills.
Affordable Dumpsters Renting Services
---
You can only rent a 40 Cubic Yard Dumpster at a fair price from Wellington Junk Removal and Trash Haulers. Other service providers here have hiked prices that you will never believe. If you are already here, then there is no need to wander around and get tricked by vultures who are looking to benefit from your situation.
Contact us to hire a dumpster of your choice cheaply and get all the wastes that you generate moved to the most appropriate location.
Here is a list of our services you can get at Wellington Junk Removal and Trash Haulers:
---
Wellington Junk Removal and Trash Haulers is the top company in West Palm Beach that offers the best residential and commercial junk removal services. Here's our additional services:
---