Best Interior Home Remodel Dumpster Services in Wellington, FL (USA)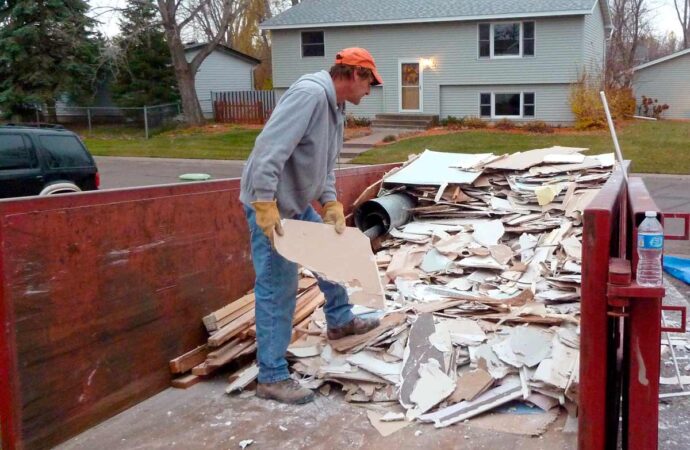 Home remodeling is not a new thing. It started many centuries ago. The main aim of home remodeling is to customize your home to your liking. You can remodel virtually every room within your house. Office buildings can also be modeled to suit the purpose for which it is intended.
Some of the most commonly remodeled rooms include kitchen, bathroom, living room, etc. What you are going to add to your room is totally your choice. You can be just changing the cabinets, countertops, ceiling, flooring, and any other thing that you feel like. All of these things depend on what you want to achieve. For instance, there is an increasing number of homeowners who are removing popcorn ceilings to install more fashionable ceilings.
What wastes are generated from home remodeling?
Home remodeling of any kind is likely to result in large amounts of wastes. If you are planning to remodel any room in your house or do a general home improvement exercise, then you need to be fully prepared on how to manage the wastes. The thought of having wastes to manage after a serious home remodeling exercise is what is keeping many homeowners from customizing their homes to their likings.
Wellington Junk Removal and Trash Haulers now offers you the best way to get rid of the wastes through the use of our Interior Home Remodels Dumpster Services package. You can simply and affordably rent out our dumpster containers that you can use in keeping your yard clean and tidy again after renovation.
You don't ever have to deal with the waste disposal when you rent our roll-off containers. We have the right size for every individual who is in need. Once the work is done, you can just give us a call to carry it away with all the wastes and debris that were generated during the renovation. The result will be that you have the best features you wanted in your home and the wastes generated are also safely carried away.
Fast and reliable Interior Home Remodels Dumpster Services
---
Many homeowners and property owners have put it to look like an emergency while in real sense it is not. It all depends on how you plan yourself before you start the remodeling procedure, and there is no other better way to plan yourself than to get Interior Home Remodels Dumpster Services from Wellington Junk Removal and Trash Haulers.
We are there when you need us. All you need to do is to keep in touch with us so that you get the container size that you need when you need it and where you need it. You will be much prepared to run your renovations more smoothly than ever before. Just reach us out through the contact addresses that are provided here.
What do our customers say about us?
---
If you are interested in confirming from our previous clients, then proceed to check on the testimonial page. You will get to know how our services are received by different clients in Wellington.
Here is a list of our services you can get at Wellington Junk Removal and Trash Haulers:
---
Wellington Junk Removal and Trash Haulers is the top company in West Palm Beach that offers the best residential and commercial junk removal services. Here's our additional services:
---