Best Demolition Waste Dumpster Services in Wellington, FL (USA)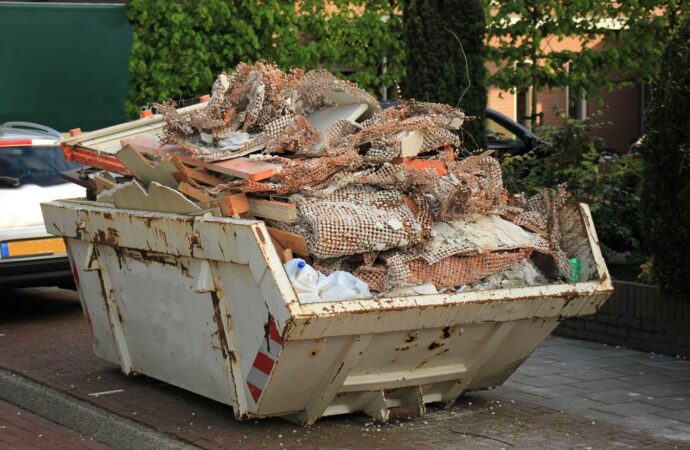 We understand how painful it can be to manage your wastes, especially the demolition wastes. However, with the services that we offer, it has become very clear that all your waste management issues are gone. Wellington Junk Removal and Trash Haulers offers Demolition Waste Dumpster Services that will save you no matter which part of Wellington you are in.
Waste management is a big issue that you will have to think about twice before you embark on how to handle it. There are many laws set to regulate how demolition wastes and other non-biodegradable wastes are disposed of. If you are not careful enough, then you may end up on the wrong side of the law. Don't wait until it gets too late for you.
Demolition wastes for your construction business
Many construction companies have this problem of hauling away demolition wastes. We have heard of many cases where contractors turn down offers simply because the supposed site has buildings that have to be demolished before the construction of a new building can begin. If you are in this category, then don't let that stand between you and your next construction projects.
At Wellington Junk Removal and Trash Haulers, we offer services that will meet all your needs and help you get rid of all the demolition wastes. We don't only deal with demolition wastes but also all sorts of wastes that you can think of. With our various roll-off containers, all your wastes management problems are solved.
Our roll-off dumpsters
---
Hauling away demolition wastes require enough supply of roll-off containers due to the large amount of waste that is generated. Also, you need certification to dump these wastes on the dumping site. And since most construction companies do not have access to any of these, Demolition Waste Dumpster Services that we offer is the only option for them.
Our services are suitable for all types of waste collection. If you have demolition wastes or anticipating demolition wastes, then you can rely on the services that we offer to rent dumpsters of the right size for you. We have 10-yard, 20-yard, 30-yard, and 40-yard dumpster containers. The choice really depends on what you are anticipating when the building is completely brought to the ground.
Demolition wastes also require a rapid response from the service provider as the wastes have to be hauled away as fast as possible. We are also prepared for that as we have a fleet of dumpster trucks that will make all the necessary tips to clear the wastes from the site. We are punctual and always available when need.
What demolition wastes do we haul away?
---
Demolition can come with very many different types of wastes including yard waste, roofing materials, concrete debris, steel rods, wooden structures, and many others. It is good news for you as we don't discriminate against what we take from the demolition site. If you need everything cleared, then we are ready to do just that. Contact us to discuss your needs with us, and we will offer you the best solution.
Here is a list of our services you can get at Wellington Junk Removal and Trash Haulers:
---
Wellington Junk Removal and Trash Haulers is the top company in West Palm Beach that offers the best residential and commercial junk removal services. Here's our additional services:
---