Best Light Demolition Removal Services in Wellington, FL (USA)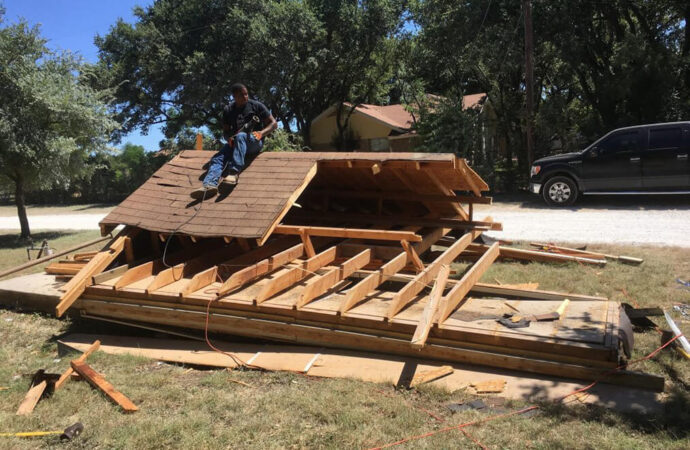 Do you need a swimming pool or a porch demolished? No, you don't actually need to contact a construction company to do it for you because here with us in Wellington Junk Removal and Trash Haulers, we can guarantee a safe, efficient, and effective light demolition service.
What is a Light Demolition?
Unlike your ordinary building, residential or commercial demolition, a light demolition is a service that would help you get rid of a part of your property like a front porch, a backyard, and the like. Most of our clients contact us for their need of demolishing or exterminating a small property such as:
Swimming Pools, Jacuzzis, and Bath Tubs

Playgrounds and Play Areas

Porches, Patios, and Backyards

Kitchen, Bathrooms, and Other Small Properties
Why People Choose Us
---
Because of the versatility and the diversity of our services, most of our clients love coming back to our services. Light demolition is not the only service we provide, in fact, we also offer other waste disposal and waste management services such as:
Roll-Off Dumpster Rental Services

Rubbish and Debris Removal Services

Light Demolition Services

Trash and Junk Hauling Services

Waste and Garbage Disposal and Management

Waste Management Solutions

Demolition Waste Removal
The people we employ are highly qualified, duly educated, and well trained in the field and industry of waste disposal and waste management. All of them are heavily experienced so you really won't have to worry about the quality of our services.
We at Wellington Junk Removal and Trash Haulers can be your main company in solving whatever services you need. Whether you need a regular junk or trash hauling removal service, or you need a more extreme service such as demolition waste removal or light demolition – you can bank on us and our personnel.
The best part about working with us is the fact that we can provide world-class quality services at such distinct and affordable prices you'll definitely love!
Here is a list of our services you can get at Wellington Junk Removal and Trash Haulers:
---
Wellington Junk Removal and Trash Haulers is the top company in West Palm Beach that offers the best residential and commercial junk removal services. Here's our additional services:
---