Best Rubbish & Debris Removal Dumpster Services in Wellington, FL (USA)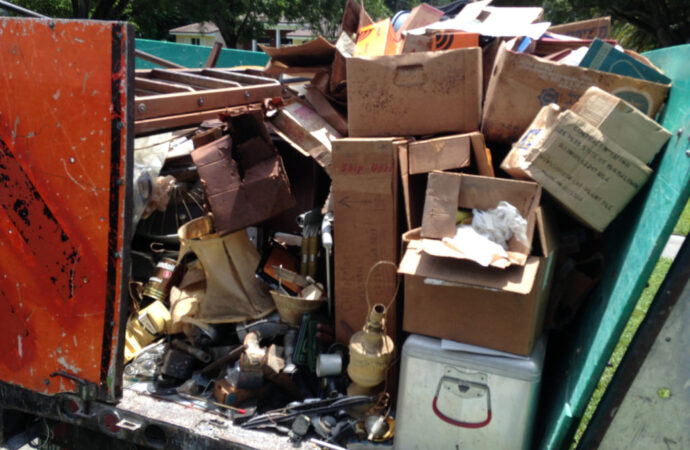 We cannot deny the fact that we often generate rubbish and debris that, if not collected, can litter the yard and ruin the curb appeal. No one wants his or her property to look like a dumpsite simply because he or she cannot deal with the wastes. Where there is any human activity, whether, on residential properties or commercial properties, there are wastes generated.
Waste management can really be very hectic. That is so because many of us, the property owners, do not have a proper strategy for it. Normally, you should plan for waste management way before the property is occupied. However, you are not late yet as Wellington Junk Removal and Trash Haulers is here to normalize everything.
Dumpster solution that you deserve
All our services are tailored to meet your needs. Our clients come with many different dumpster services need, and the variants can be as many as the number of clients that we serve. However, that is something that should not bother you in any way. Our Rubbish and Debris Removal Dumpster Services are for both small and big projects. It never matters the size of your property or the type of activities that are carried in it. Our work is to make sure that the surrounding is clean and neat.
You cannot do business in a dirty place. Even the workers will not be motivated by the untidy workplace. As the business owner, you have all the responsibility to make all the differences required. We are all that you need to make the best out of business. Even if it is a different project that we are talking about here, you are still covered by the services that we offer.
Customized containers for any wastes collection and removal
---
We have containers that can be fully customized to meet the individual requirements of all our clients. Maybe what we should say at this point is that we don't accept hazardous materials such as asbestos and lead. If you need a collection of such wastes, then you should first give us a call for a special service. We may have a special package to handle your problem.
Rubbish and debris can be a result of remodeling your property or just whole-house cleaning. If you are changing your office or relocating, then you can also come across the debris and other wastes that require special attention. That is why we are here on the standby mode. You get us when you need our services.
With the containers that we have, you can choose the right container for rubbish and debris collection. We have a wide range of dumpsters and trucks that will take them away once they are full. Where the rubbish and debris will be dumped should be your less of a worry. We are licensed to deposit non-biodegradable wastes on the various designated sites from across the State of Florida. Just contact us if you need to access our Rubbish and Debris Removal Dumpster Services or any other dumpster services you need.
Here is a list of our services you can get at Wellington Junk Removal and Trash Haulers:
---
Wellington Junk Removal and Trash Haulers is the top company in West Palm Beach that offers the best residential and commercial junk removal services. Here's our additional services:
---