Best Local Roll Off Dumpster Rental Services in Wellington, FL (USA)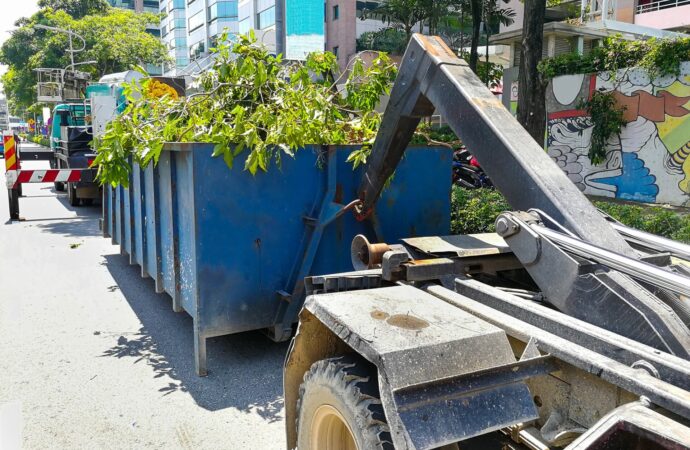 Wellington Junk Removal and Trash Haulers offers Local Roll Off Dumpster Rental Dumpster Services to both small and large projects. If you are local homomers doing home remodeling or a company contractor on a construction site, then the services that we offer here are just for you,
We are proud to be the chosen service provider by the residents of Wellington. We are committed to serving our clients with the best Dumpster Rental Services to help them in keeping the environment green. Waste management is one of the ways through which every resident of Wellington can contribute to conserving the environment, and we are here to support you fully by offering the services that you need.
Construction waste dumpster services
If you are a local contractor who cannot handle all the construction wastes from the site or you are not permitted to dump such wastes at the dumping site, then using our services is the best way out. With all the certifications and licensing, it is all you need to have the best services ever for all your waste. We will be handling the waste as you spend most of your time on the construction project. With us, you don't have to worry at all.
Dumpster Rental Services for all types of waste
We are glad that you are here as all your problems with any type of waste will be history just by now. We have everything needed to manage waste from your property, whether it is a local business site or a large commercial property. We are here as professionals with many years of experience in handling wastes. We have enough roll-off containers and dumpster trucks to service your area as needed.
It is good to work with professionals, and we are the professionals of waste management. All our drivers are licensed and have over 30 years of experience in driving our dumpster trucks. This has made it possible for us to have a state-of-the-art dispatching system that you can rely on to have all the wastes hauled away once the containers are full.
Our roll-off containers are ruggedly built to accommodate all types of local wastes. You only need to give us the specification of the container that you want in terms of capacity and number. Some clients need more than two dumpsters at the same time. So, if you are such a client, then do specify it in your request so that we can deliver exactly what you need.
We have roll-off container capacities ranging from 10-yard to 40-yard in size. This means that you will always get what is best for your project at the most affordable price. We also have spare trucks that will deliver it right to your doorstep.
Our Dumpster Rental Services Coverage
---
We are going to define the areas that we cover in this section. Our services are available to all the residents of the State of Florida. If you are living here or you have a property here, then our services are designed to meet your needs.
Here is a list of our services you can get at Wellington Junk Removal and Trash Haulers:
---
Wellington Junk Removal and Trash Haulers is the top company in West Palm Beach that offers the best residential and commercial junk removal services. Here's our additional services:
---