Best Yard Waste Dumpster Services in Wellington, FL (USA)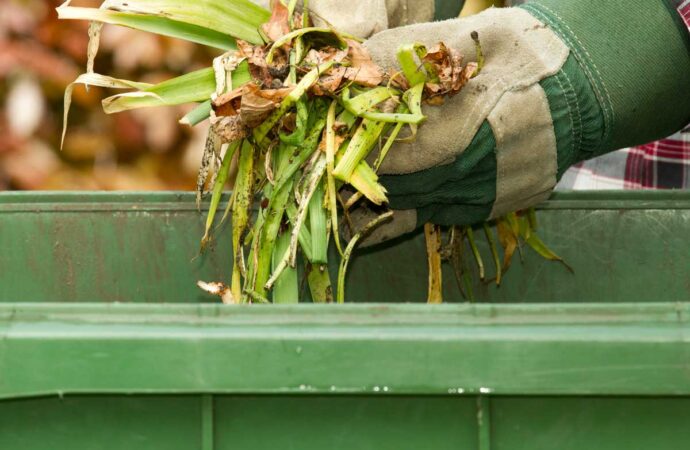 Cleaning your yard is, of course, one of the mandatory activities that you have to take to keep your property tidy and presentable. The frequency of cleaning a yard depends on the yard owner as people have a different schedule. It also depends on the season and trees that are decorating your yard.
Apart from the non-biodegradable wastes that you may stack in your yard, you also face the task of cleaning the tree leaves and twigs that drops in your yard. Shedding of leaves is common during the dry season, and that can be explained using science. During this season, you may need to clean your yard at least once a day.
Since the burning of wastes is prohibited in many states, you will need to have somewhere to collect the wastes before they can be taken to the dumping site. Renting a dumpster is the best way to keep the yard clean. You don't have to stack the renovation or whole house cleaning wastes at the backyard when you have one of these containers on your property.
Dumpster containers help in proper waste management. When cleaning the dry leaves and twigs from the yard, you will not have to worry about where you will take them as dumpsters will be right there for you. But where do you get one, or how do you use one?
Dumpster rental for yard waste management
---
Many service providers are out there. You have hundreds of options when it comes to where you can rent a dumpster. However, Wellington Junk Removal and Trash Haulers is a service provider that has stood out among many different companies in the State of Florida. We offer impeccable Yard Waste Dumpster Services that will make your cleaning process a simple one.
Getting a dumpster container from us is a pretty straightforward process. There is no much documentation needed to rent out our dumpsters for a period of your choice. Just call us through the contact addresses provided and let us know your needs. We are determined to serve you with the best dumpster services of your choice.
Do I have to pay upfront for Yard Waste Dumpster Services?
---
This is a common question that we often get from our clients. If you are worried about paying before getting your dumpster container, then we are the service that you need to use. You will only pay through a secure means after receiving the container that you ordered for.
If you need to rent a dumpster, then we will only need to ask you basic questions about the size of the container that you want and the renting period. We then use the two to give you an accurate quote on renting out our roll-off containers. We are also pleased to inform you that you will only get dumpsters at the best price from Wellington Junk Removal and Trash Haulers.
Clean your yard, collect your wastes in the container, and let us take them to the dumping site for you.
Here is a list of our services you can get at Wellington Junk Removal and Trash Haulers:
---
Wellington Junk Removal and Trash Haulers is the top company in West Palm Beach that offers the best residential and commercial junk removal services. Here's our additional services:
---