Best Large Residential Projects Dumpster Services in Wellington, FL (USA)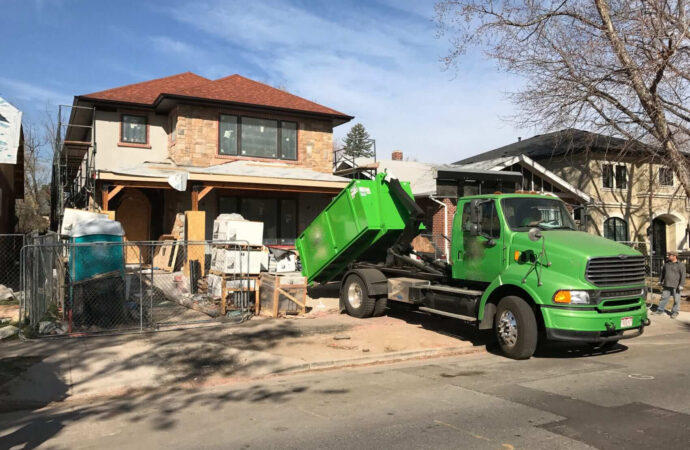 Your residential property can need our Dumpster Services. The reason for this can vary from renovation work to a simple whole-house cleanout. Projects that you do on your property also vary in size, and therefore, generate different amounts of wastes. Regardless of the source of waste, you will need to get the best service provider that you can rely on to have the best company that can help you in cleaning your residential property.
Households produce garbage and other wastes that can be classified as large wastes. This can be determined in terms of the size and quantity of the waste. Most of the residential projects that can lead to the generation of large wastes are mostly home renovation and whole-house cleanout. We also have to appreciate the waste contribution from other small projects. But whichever the case, we are here to offer you the service that you need.
Your all-in-one waste management and solution
You can depend on Wellington Junk Removal and Trash Haulers for Large Residential Projects Dumpster Services that we offer. We have been serving the entire State of Florida with Dumpster Services that cover all types of wastes. Both homeowners and commercial property owners have relied on the services that we offer to clean their property and better manage their wastes.
Choosing to work with us is an assurance that you will never have any other issue with waste management as it is all our responsibility. We have run-off containers that every resident of Wellington can rent for waste collection. Our dumpster trucks are also on standby to respond to your pick-up calls. We solve all your worries that you have by presenting you with the right container to accommodate all the wastes from your residential projects, whether large or small.
Help us help you conserve the environment
---
Waste disposal is controlled under stringent rules that govern how different types of wastes are handled. If you have to think about all the laws and comply, then you will end up with a headache and not s solution. You will also rub shoulders with the environmentalist and probably face the knife of the law when you dump your wastes anyhow.
As experienced professionals who have been serving the people of Wellington for close to 5 decades, you can count on us as we have the experience needed to safely haul away your residential wastes. We are aware of every chapter and subsections of the law that governs waste disposal in this state. We are also licensed and certified to use various dumping sites to dispose of wastes.
Contact us!
---
We still have a lot in the store for you. Our services cover all types of waste management and disposal that you can ever think of. It is only that we can't list everything that we do on this list. However, we set you free to send us inquiries concerning any Dumpster Service that you need because we definitely have the solution.
Here is a list of our services you can get at Wellington Junk Removal and Trash Haulers:
---
Wellington Junk Removal and Trash Haulers is the top company in West Palm Beach that offers the best residential and commercial junk removal services. Here's our additional services:
---