Best Residential Dumpster Rental Services in Wellington, FL (USA)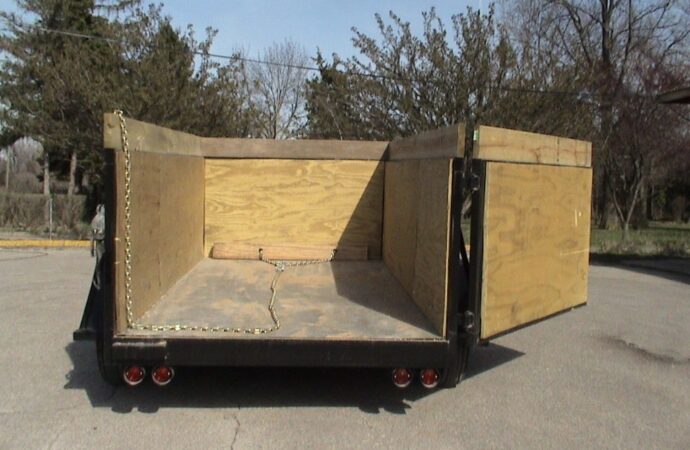 Wellington Junk Removal and Trash Haulers offers the most affordable and reliable Residential Dumpster Rental Services that are used by all the residents of Wellington. Our clients are already pleased with the services that we offer as we can have the waste hauled away on the same day or next-day depending on your location and personal preferences.
Customized dumpster rental services
We have come to understand that different clients have different needs when it comes to the services that we offer. For instance, some clients may rent out our roll-off containers while some of them want the waste to be removed as soon as possible. While placing your order with us, you only need to specify all these, and we will fulfill them all.
At Wellington Junk Removal and Trash Haulers, we are determined to serve you and only you. Just reach us out through the address that we have provided here and have your rental dumpster delivered to you on time. We have enough roll-off containers to meet all your needs. You can rent them out for as long as possible provided that we all agree on our terms of services.
We are the best in the industry that you can rely on if you want to get the best Residential Dumpster Rental Services. As we have mentioned earlier, we serve the entire State of Florida. So, if you live within the borders of this state, then you can reach out to us at any time for the services that you need.
Sources of wastes in residential homes
---
Before you think of Dumpster Services, you must first have a substantial amount of waste that you want to eliminate. That is exactly what we are going to talk about in this context. Where residential waste come from? Do you really need to use our services to keep your residential area clean and tidy?
There are many sources of residential wastes that we are going to highlight in this section. Some of them are biodegradable wastes while others are non-biodegradable wastes. All types of wastes should be properly managed according to environmental laws.
Biodegradable wastes – This consists of the wastes that come from the yard. When the trees shed their leaves, you will have to deal with them to keep your yard clean. And when you do cleaning like clearing the brushes in the backyard or trim and prune the trees, you will have the wastes to deal with. With our Residential Dumpster Rental Services, you don't have to worry about it at all.
Non-biodegradable wastes – These normally generate as a result of home improvement and renovations. When you get to replace your ceiling or floor type, you will have the wastes from the old ceilings and floor that you need to be disposed of. New constructions within your residential area will also result in wastes that need to be managed. Our services are specifically designed to handle all that. Just contact Wellington Junk Removal and Trash Haulers to keep your residential area as clean as possible.
Here is a list of our services you can get at Wellington Junk Removal and Trash Haulers:
---
Wellington Junk Removal and Trash Haulers is the top company in West Palm Beach that offers the best residential and commercial junk removal services. Here's our additional services:
---