Best Community Cleanup Dumpster Services in Wellington, FL (USA)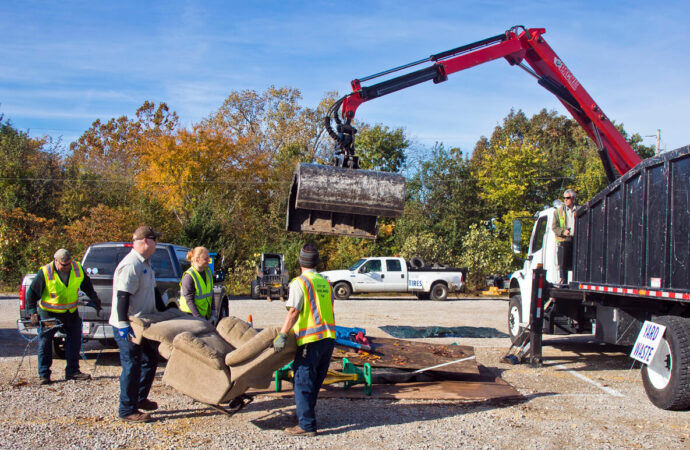 We have many times participated in a community cleanup exercise. Or, at least, you have seen people take part in it. This usually involves sweeping the streets, market, and public institutions. It is honorable to take part in a community cleaning exercise. If you have not done it already, then you need to find time to also contribute to the cleanliness of your surroundings.
If you have been in part of the team cleaning up a community or you have watched them clean from a distance, then you can bear us witness that the amount of solid waste generated is enormous. In some of the cases where the cleaning exercise was not properly planned, you can find the piles of waste or heaps of wastes at various spots around the area that was cleaned. The best practice is to haul away any wastes as soon as it is collected before they can scatter all again.
Community Cleanup Dumpster Services from industry leaders
Before you take part in the cleaning or before the actual community cleaning day, the team leader or the organizers can also arrange for Dumpster Services from us. You can give us a call a day before the D-Day so that we can deliver the roll-off containers on time. It becomes easier when you are cleaning with a container where any wastes are collected.
Wellington Junk Removal and Trash Haulers is a service provider offering Dumpster Services to both individuals and groups that need them. We are the industry leaders with many types of roll-off dumpster containers for rent. We also have our trucks that will deliver them to the site where you need them. For a community cleanup dumpster services, you may need more than two containers placed at designated points. We promise to deliver the right number that you need on time.
Make your community cleanup exercise one worth remembering by using our services. We not only deliver the containers but also haul them away when full and replace them with empty ones should there be need. We will always be on standby for your call so that the volunteers don't have to wait for the replacement containers.
With our offices and branches in every part of Wellington, you can expect our team to get to the site within the shortest time possible. Depending on the location, your dumpster container will get to you in about half an hour.
Affordable Community Cleanup Dumpster Services
---
We price the Dumpster Services that we offer according to what the containers are used for. Different clients come to us or various reasons, and we are glad to be able to meet the requirements. In this case, our dumpster containers will be used for community cleanup, and so, we charge relatively lower fees to also indicate that we are part of the cleanup team.
If you have planned your next community cleanup exercise, then we would be glad if given a chance to be part of it. Just call us now for affordable and reliable Dumpster Services.
Here is a list of our services you can get at Wellington Junk Removal and Trash Haulers:
---
Wellington Junk Removal and Trash Haulers is the top company in West Palm Beach that offers the best residential and commercial junk removal services. Here's our additional services:
---