Best Residential Demolition Dumpster Services in Wellington, FL (USA)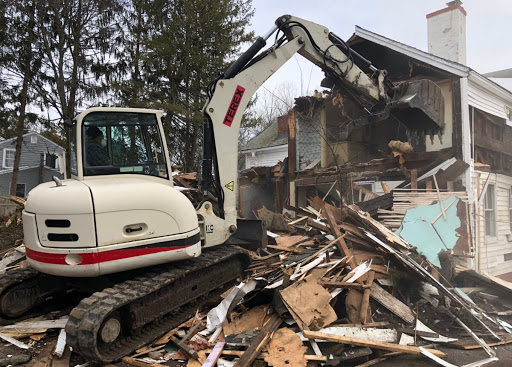 Apart from the commercial buildings, you may also need to demolish your residential building for the reasons that are known to you. We are not going into details of that, but just to inform you that any demolition activity, whether commercial or residential, will generate substantial amounts of waste. You don't plan to keep the wastes in your yard, do you?
24-hour dumpster services
Wellington Junk Removal and Trash Haulers has increased its service area to cover the entire State of Florida. We serve clients with the dumpster services that they need. It can be anything apart from residential demolition wastes that is the topic of discussion here. If you don't plan to keep the demolition or any other wastes in your yard, then we are offering the services that you need. We are the people that you can trust to get rid of any amount of wastes that you have.
We offer 24-hours services. What does this mean to you? This translates to the ability to complete the task as fast as possible. We also have many trucks that will quickly carry away any waste that you have. Just come to us knowing that you will get the best service that you need. There is no day that we are going to turn you away because of a shortage of dumpsters. We have many of them and are in different sizes for your needs.
Dumpster Services from the experienced service provider
Working with an experienced company comes with many different benefits that you will be able to enjoy. Just reach us out if you want the best of the dumpster services in Wellington. We have 40 years of experience in the industry just serving the residents of Wellington. This gives us the ability to always exceed the expectations of our clients as we always deliver more than promised.
With the Residential Demolition Dumpster Services from Wellington Junk Removal and Trash Haulers, you are guaranteed of the smooth running of your project. Whether you just want to get rid of the demolition wastes to give space for the construction of a new house or for any other projects, we are still the best service provider to trust if you want the entire project to run as per the schedule.
How to access and use our services
---
We have created an easier way to access our services for better customer experience. If you are planning to use our services for whatever reasons, then you will have to be always talking about the services that we offer. Our services are further customized to meet the need for contractors, businessmen, and homeowners. But how do you access our services?
You take the first initiative to reach us out through the contact numbers given here. You will talk with our customer support representatives who will forward your service request to the relevant people. We normally process every request in less than half an hour if it is from a first-timer. However, recurring clients can get the service almost instantly because we already have their information.
Here is a list of our services you can get at Wellington Junk Removal and Trash Haulers:
---
Wellington Junk Removal and Trash Haulers is the top company in West Palm Beach that offers the best residential and commercial junk removal services. Here's our additional services:
---